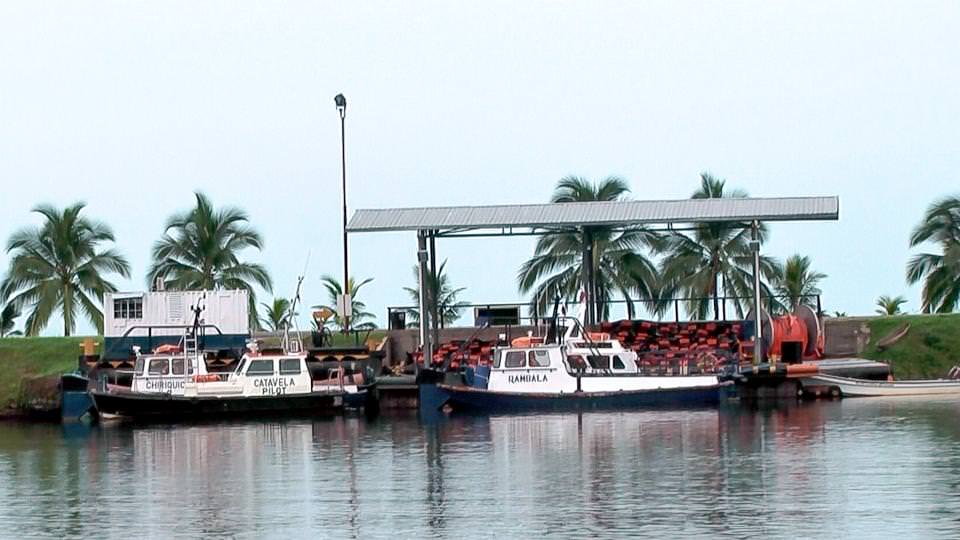 The port of Chiriqui Grande, at the end of the road between Gualaca in the province of Chiriqui and this point of Bocas del Toro coastline, on the shores of Laguna de Chiriqui, has seen better days, when terrestrial communications between the Country and the Province finalized here.

At that time, about 15 years ago, all was focused on this population, mainly maritime transportation to the Archipelago and Almirante. To this was linked the distinction of being the Caribbean Terminal of the Transisthmian Pipeline which starts at Puerto Armuelles, Chiriqui.

Today, although the port continues to maintain this activity the oil transfer, after being built the Punta Pena-Almirante road, the other functions are no longer used, except to be the first choice of communication with coastal villages of Comarca Ngabe-Bugle. For these reasons, the town of Chiriqui Grande is often overlooked by tourists.

However, this region is not only the harbor: like in Almirante, at the mountains exist numerous Ngabes communities living of their production to sustain itself. Beautiful scenery in the mountains, with rain and wet forests are potential tourist attractions.